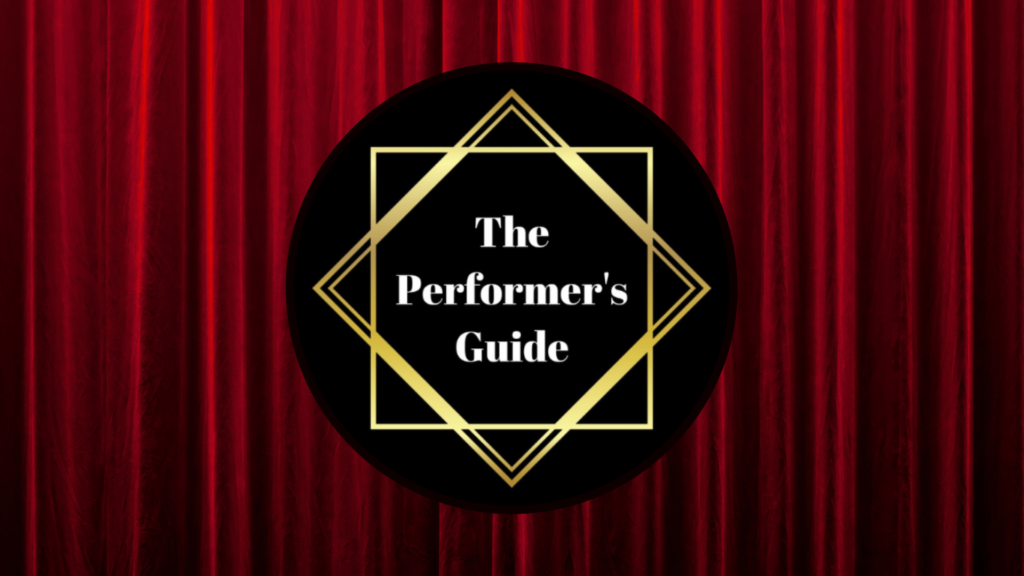 Are you a performer looking to not only excel in your craft but also build a successful and fulfilling career in the performing arts? Look no further than The Performers Guide Business Coaching Program with Krystin Railing.
At The Performers Guide, we understand that being a talented artist is just the beginning. To truly thrive in the competitive world of entertainment, you need the right tools, strategies, and mindset to navigate the industry with confidence and achieve your goals. That's where our renowned business coaching program comes in.
Led by the exceptional Krystin Rialing, a seasoned performer, and business expert, our program is designed to empower artists with the essential business skills they need to flourish. Krystin brings a unique perspective to the table, having walked the path of a performer herself and successfully ventured into the business side of the industry.
This coaching program is tailored to the individual needs and aspirations of each performer. Whether you're an actor, dancer, musician, or any other type of artist, Krystin's guidance will equip you with the knowledge and strategies to take control of your career trajectory.
What You Can Expect from The Performers Guide:
Personalized Career Roadmap: Together with Krystin, you'll chart a personalized career roadmap that aligns with your aspirations. This strategic plan will help you set achievable short-term and long-term goals, ensuring you stay focused and on track.
Marketing and Branding: Establishing a strong personal brand is crucial in the entertainment industry. You'll learn how to effectively market yourself, build an online presence, and leverage social media to expand your reach and attract opportunities.
Networking and Industry Connections: The program will equip you with networking techniques to confidently connect with industry professionals, casting directors, agents, and fellow performers. Building meaningful relationships is key to advancing your career.
Financial and Contractual Guidance: Money matters can be daunting, but with Krystin's expertise, you'll gain insights into managing your finances, negotiating contracts, and understanding the business side of the performing arts.
Overcoming Challenges: The entertainment industry can be tough, but our coaching program focuses on fostering resilience and mental fortitude. You'll learn to navigate rejections, overcome self-doubt, and stay motivated on your journey to success.
Balancing Artistic Vision and Commercial Success: Striking the right balance between artistic integrity and commercial viability is an art in itself. Krystin will guide you in making informed decisions that align with your artistic vision and financial aspirations.
The Performers Guide is more than just a course; it's a transformative experience that will elevate your performance career to new heights. Join our community of driven artists and let us be your catalyst for growth and success in the world of entertainment. Take center stage in your career today! Enroll in The Performers Guide Business Coaching Program and step into a future where your artistic brilliance shines alongside entrepreneurial prowess.
Course Options:
📆 Get Your Act Together
🧠 Successful Performer Mindset
💸 Price Yourself Like a Pro
💼 Think Like a Business
🎨 Brand Yourself
💰 Monetize Your Brand
🎯 Marketing That Sells
💻 Digital Business Strategies
🎭 Stage Act Creation
🌍 Take Your Show on the Road
⚠️ Fire Safety for Performers
📝 Contracts and Insurance
Course Descriptions:
📆 Get Your Act Together: Are you ready to elevate your performance to new heights? "Get Your Act Together" is a comprehensive course that covers all aspects of refining your craft and preparing for the big stage. From honing your skills to organizing your performances, this program will guide you through the essential steps to become a polished and captivating performer. Get ready to take center stage and leave your audience in awe with your impeccable act.
🧠 Successful Performer Mindset: Discover the power of a winning mindset in the world of entertainment with the "Successful Performer Mindset" course. Unleash your full potential by cultivating resilience, confidence, and a positive outlook. Learn to conquer stage fright, handle rejection, and overcome obstacles like a true professional. This course empowers you with the mental tools to thrive in the industry and unleash your creative brilliance fearlessly.
💸 Price Yourself Like a Pro: Finding the right balance between value and compensation is crucial for any performer. In "Price Yourself Like a Pro," you'll learn the art of setting competitive rates that reflect your worth as an artist. Understand pricing strategies, negotiate contracts, and ensure you are rightfully rewarded for your talents. It's time to break free from the undervaluation cycle and establish yourself as a respected and well-paid professional.
💼 Think Like a Business: Transform your artistic career into a thriving business venture with "Think Like a Business." This course equips you with essential entrepreneurial skills, such as financial planning, goal-setting, and business strategy. You'll gain insights into creating a sustainable business model, managing finances, and building a roadmap for long-term success in the entertainment industry.
🎨 Brand Yourself: Your personal brand is your ticket to standing out in a competitive market. "Brand Yourself" teaches you the art of crafting a compelling and authentic brand that showcases your unique talents and personality. Learn how to create a consistent image across various platforms, and leave a lasting impression on casting directors, agents, and your audience.
💰 Monetize Your Brand: Unlock the secrets to turning your brand into a lucrative income stream with "Monetize Your Brand." This course delves into various revenue-generating opportunities for performers, such as merchandise sales, sponsorships, and collaborations. Learn to leverage your influence and maximize your earning potential while staying true to your artistic identity.
🎯 Marketing That Sells: In the digital age, effective marketing is essential for every performer. "Marketing That Sells" equips you with the tools and techniques to promote your act and attract audiences. From social media marketing to email campaigns, you'll master the art of reaching your target audience and filling those seats for every performance.
💻 Digital Business Strategies: Embrace the digital landscape and harness its power with "Digital Business Strategies." This course explores how technology can enhance your performances, expand your reach, and engage your audience. From live streaming to virtual events, you'll learn how to navigate the digital world and thrive in the era of online entertainment.
🎭 Stage Act Creation: Craft a show-stopping act that captivates your audience with "Stage Act Creation." From conceptualization to execution, this course guides you through the process of creating a memorable and impactful performance. Learn about stage design, storytelling, and choreography to create an act that leaves a lasting impression on any stage.
🌍 Take Your Show on the Road: Ready to take your talents beyond local venues? "Take Your Show on the Road" explores the ins and outs of touring as a performer. From logistics and booking to marketing and audience engagement, this course prepares you to hit the road and showcase your act to new audiences around the world.
⚠️ Fire Safety for Performers: Safety should never be overlooked in the world of entertainment. "Fire Safety for Performers" is a critical course that educates you on fire safety protocols, emergency procedures, and prevention measures. Learn how to protect yourself, your team, and your audience, ensuring that your performances are not only impressive but also secure.
📝 Contracts and Insurance: Protect your interests and navigate the legal aspects of the entertainment industry with "Contracts and Insurance." This course covers the essentials of contracts, negotiations, and insurance to ensure you have a solid foundation for a successful career. Gain confidence in handling legal matters and safeguard your artistic journey.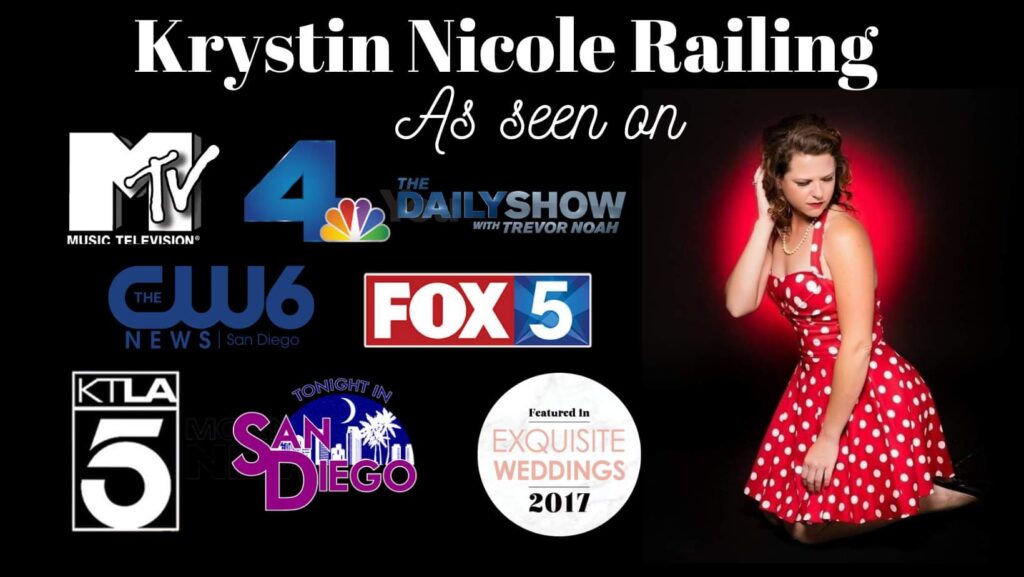 Krystins Educational Background:
Krystin Railing, a classically trained dancer, took her first steps onto the stage at the age of 5. She embarked on her dance journey at the esteemed Leah Walker Dance Academy, immersing herself in the art of Tap, Jazz, and Ballet. Throughout her elementary school years, Krystin Railing enthusiastically delved into the world of theater, becoming an integral part of the school's drama department. She graced the stage with her presence, captivating audiences in countless school plays. In middle school Krystin joined the Audio/Video department and ran the schools news program. In high school she joined her churches radio station and helped run the sound booth for special events. In college Krystin studied Theater Production with a focus on Jazz Dance.
In addition to her achievements as a dancer and actress, Krystin Railing has also honed her skills as a professionally trained circus performer. She dedicated herself to mastering the art of circus at renowned institutions such as Trapeze High,, Fern Street Circus and Sophia Isadora Circus Academy. Through her rigorous training, Krystin has become proficient in a variety of circus disciplines, further expanding her artistic repertoire.
Throughout her time training in circus school, Krystin gained experience in a wide variety of multidisciplinary skills including hula hooping, juggling, Unicycle, Acrobatics, Stilt Walking, Aerials, Trampoline, Rolla Bolla, Cyr Wheel, German Wheel, Tight Wire, Clowning, and more!
Krystins Performing Experience:
Krystin Railing has been performing internationally since 2009 and has performed in 10 states within the United States and over 20 countries on 3 continents including North America, Bahamas, Caribbean, Central/South America and Europe! She has been showcased at Seaport Village Buskers Festival, Fringe Festival, The House of Blues, and Norwegian Cruise Lines.
Krystin Railing has been featured on numerous news programs, late night talk shows, magazines, newspapers and blogs for her incredible performing skills. Krystin Railing is a world renowned and internationally traveling professional Juggler. She learned to juggle in 2010. She was also the Communications Director for the International jugglers Association in 2019.
Master Fire Manipulator, Krystin Railing is a certified Firewalking Instructor and Empowerment Coach through The Firewalking Center. She is fully insured and covered for fire through Specialty Insurance. She is also certified in Fire Prevention and Fire Fighting through the Southwest Maritime Academy, and has a Fire Safety Certification from The Flow Arts Institute. She has led and produced Firewalks across the country including California, Georgia.
In 2019, Krystin founded The Performer's Guide a business coaching and Mentorship program for world class Performers.
Krystin's Teaching Experience:
With a passion for circus arts and a zest for teaching, Krystin Railing is a seasoned educator and performer with over 15 years of experience instructing circus skills to enthusiasts of all ages across the globe. Her commitment to physical fitness and dramatic expression has made her a sought-after mentor in a wide array of disciplines.
Krystin's journey as an educator began with a fascination for circus arts, which ignited a desire to share her expertise with others. From the United States to Mexico, Canada to Central America, South America to Slovakia and Austria, Krystin's teaching adventures have spanned continents, enriching the lives of countless students.
Her teaching repertoire is as diverse as her travels, encompassing a captivating blend of disciplines. Krystin has mastered the art of teaching Speed Jump Rope, Hula Hoop, Dance, Face Painting, Rhythmic Gymnastics, Creative Music & Movement, Swimming, Juggling, Unicycle, Stilt Walking, Aerials, Poi, and various other Circus Skills. Her ability to seamlessly transition from one discipline to another showcases her versatility as an instructor.
As an advocate of physical fitness, Krystin instills in her students the importance of maintaining a healthy lifestyle while embracing the joy of movement. Through her dynamic teaching methods, she empowers her students to reach their physical potential and discover the beauty of self-expression through circus arts.
What sets Krystin apart as a teacher is her innate ability to nurture creativity and foster an environment where students feel encouraged to explore and experiment with their artistic talents. Her emphasis on dramatic expression not only refines their performance skills but also instills a sense of confidence and authenticity in their artistic journey.
Krystin's classrooms are not merely spaces for learning circus skills; they become vibrant and supportive communities where individuals from diverse backgrounds come together to share their love for performing arts. Her passion for cultural exchange and international teaching has opened doors for aspiring performers from various corners of the world, making her teaching style truly global.
Her dedication to the art of teaching and her commitment to guiding students on their artistic paths have earned her recognition and admiration from students and fellow professionals alike. With Krystin Railing as their mentor, aspiring circus artists are equipped with the tools, knowledge, and inspiration to shine bright and soar to new heights in the captivating world of circus arts.
Krystin's Community Service:
Krystin Railing's passion for making a positive impact on the lives of underprivileged youth in urban communities has led her to dedicate a significant portion of her career to non-profit work. With a heart for service and a love for circus arts, Krystin has been actively involved with several esteemed organizations, using her skills and expertise to empower and uplift young individuals through various initiatives.
"Dancing After School" was one of the first non-profit organizations that Krystin collaborated with. Through this program, she harnessed the power of dance and creative movement to inspire young minds and promote physical fitness. Her vibrant energy and infectious enthusiasm created a nurturing environment where children found joy in expression and developed newfound confidence.
Fern Street Circus, another remarkable organization close to Krystin's heart, provided her with an opportunity to bring the magic of the circus to communities that lacked access to such experiences. Working alongside talented performers and mentors, Krystin helped create unforgettable circus performances that brought smiles to the faces of both children and adults alike. The circus acts became a source of inspiration, proving that dreams could be achieved with dedication and teamwork.
Krystin's dedication to supporting the well-being and growth of underprivileged youth extended to the "Corazón de Vida Foundation." This organization focuses on improving the lives of orphaned and abandoned children in Mexico. Through her involvement, Krystin leveraged her skills as a circus artist and educator to foster creativity, self-expression, and confidence among the children. Her commitment to the cause served as a testament to the transformative power of circus arts in nurturing resilience and hope.
As a member of "Emergency Circus," Krystin demonstrated her willingness to step up and provide joy and relief in times of crisis. This volunteer-driven organization brings laughter and entertainment to those affected by disasters and challenging circumstances. Her performances with the group brought much-needed laughter and respite to communities grappling with adversity.
Beyond her local contributions, Krystin actively participated in the "International Jugglers Association," a global organization that promotes and celebrates the art of juggling. By engaging with fellow jugglers and performers worldwide, she fostered a spirit of camaraderie and shared knowledge, advancing the craft while promoting a sense of unity within the community.
Through her non-profit work, Krystin Railing has consistently proven herself to be a compassionate and devoted advocate for the transformative power of circus arts. Her efforts have brought joy, inspiration, and hope to countless young lives, leaving a lasting impact on the communities she serves. With her boundless passion for enriching the lives of others, Krystin continues to be a driving force in creating a brighter and more inclusive world through circus arts and heartfelt dedication to underprivileged youth.
Publications Featuring Krystin Railing
Krystin Railing is a phenomenally talented performer who has captured the attention of audiences worldwide with her awe-inspiring skills. Her extraordinary talent and dedication to her craft have led to numerous appearances on prominent news programs, late night talk shows, magazines, newspapers, and blogs.
Krystin's captivating performances have caught the eye of media outlets seeking to showcase her remarkable abilities. Her mesmerizing displays of juggling, fire manipulation, and other captivating acts have left audiences and industry professionals alike in awe. This widespread recognition has earned her invitations to share her talent and unique perspective on renowned news programs and late-night talk shows, where she has astounded hosts and viewers with her exceptional abilities.