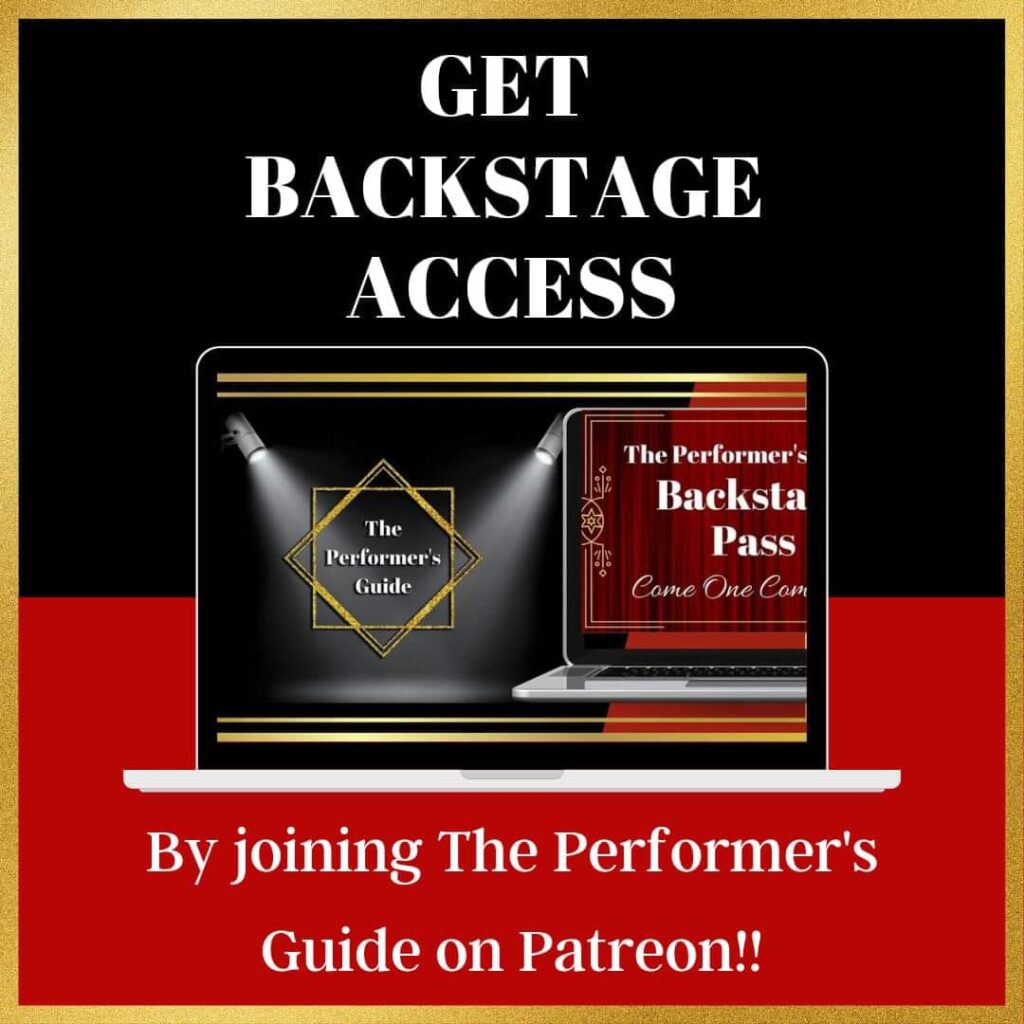 Are you a professional.performer who needs help with their business? Would you like to have direct access to me and ask me questions about your business? Would you like Backstage accesd with Krystin Railing and her crew of International Superstar Entertainers and get access to tons of valuable information not shared anywhere else? Get immediate access by joining The Performer's Guide Patreon and ask me the questions you need to succeed!
💸$25/month💸 
Join "Backstage Pass" tier on Patreon and gain the following benefits each month:
✅ Access to Performer's Guide Backstage Pass Discord Group
✅ Early access to new program launches
✅ One Time 15 Minute Meet & Greet Call
✅ Enrollment into Get Your Act Together 21 Day Challenge
✅ Prerecorded Tutorial Videos
✅ Direct Feedback from Krystin Railing and other performers
✅ Secret Discounts & Sales
All specifically designed to help you build your incredible performance business!! And I'll be updating it each month with even more content!! So I hope you'll join me and The Performer's Guide Backstage!!
Or save if you pay in full for the year! $250 gets you 12 months of access PLUS 1 hour mentorship call with me!!💖🥰